In the excitement of your wedding preparations it can be all too easy to overlook a few things that you might need on your special day. Nobody is going to forget to buy their bridal gown or sort out their bridesmaids dresses but there several other details which often get missed until a problem arises. Don't get caught out on your big day! It is important to consider all eventualities in advance of the occasion.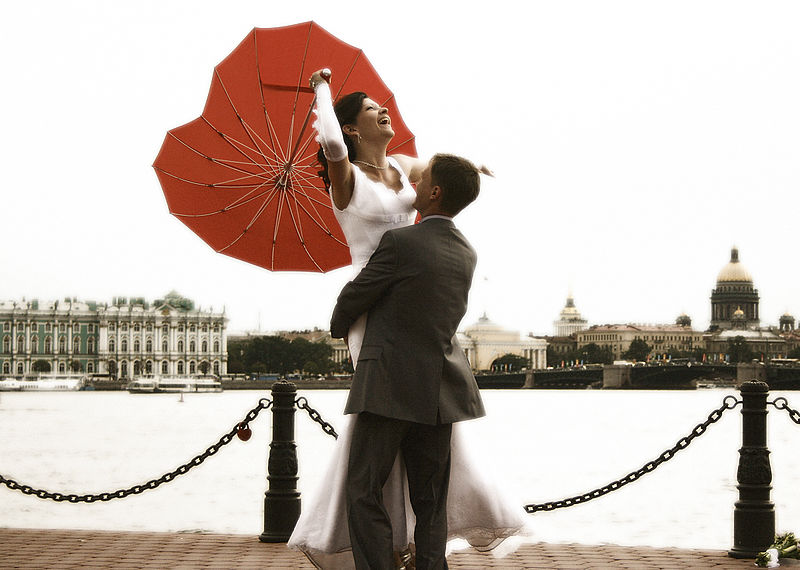 Umbrellas
The weather is one thing that can never be guaranteed but it is surprising how many brides don't sort out umbrellas in advance and then look out of the window on the morning of the wedding wondering what they are going to do. Invest in a few white or ivory umbrellas and have them with you wherever you are leaving from in order to avoid disaster.
Shoes
Your preferred wedding shoes may not be the most comfortable footwear in the world so have an alternate pair available at the reception to slip on if you are in pain. Shoes can turn into instruments of torture and quickly ruin your day so be prepared!
Contact Details
Sometimes things can start to go wrong at a wedding even with the best laid plans so make sure than one of your attendants or the best man has a list of contact details for all of the suppliers. This way if a problem develops, like a supplier being late, they can be contacted without troubling you.
Handbag
Get yourself a pretty bag to carry on the big day as you may want to take your mobile phone, cigarettes, cosmetics and other small items with you. Many brides think that they are not bothered about these issues until the morning of the wedding and then realise that they are! Get a bag just in case.
Glasses
If you wear reading glasses make sure you take a pair with you as you are going to have to sign the register after the ceremony and it helps if you can see it! You may also need to read the words of hymns, cards you are given and other messages. If you wear contact lenses take a pair of glasses in case you have problems and need to take the lenses out. A spare pair of lenses is a good idea too.
Tissues
People do tend to cry at weddings and one of them might be you. It is always useful to have a few tissues available for emotional moments. You don't want to end up looking like a panda on your big day!
Plasters
Blood is a real nightmare when it comes to wedding dresses and there are a hundred ways for people to cut themselves at a wedding. Make sure someone has a couple of plasters at the ready in case anyone gets a nick from a safety pin.
Your wedding day can be a bit stressful and you may end up rushing around in the morning in order to get ready on time. Plan ahead and get the small details sorted out before the day and you can easily deal with any problems that come your way.
Byline
Article By Sally Stacey