Times have changed and these days many brides get married whilst pregnant or plan weddings which will take place shortly after the birth of their child. Pregnancy does throw up some difficulties but there is no reason why a successful and happy wedding cannot be achieved. It is, however, necessary to plan more carefully.
The Dress
For any bride her dress is one of the most important elements of the wedding. Most brides can try as many different styles as they wish and go shopping at any time but things are a little different if you are pregnant. Brides marrying after the birth will have to try on dresses whilst pregnant which can make it difficult to see how they will look when the baby bump has gone. There will also be uncertainty about how much weight can be lost before the wedding and so it is best to choose or order a gown which is a little bigger than they would normally wear. It is easier to alter a gown down a size than to try to make it bigger. Some gowns cannot be altered up and so caution is the best way forward here.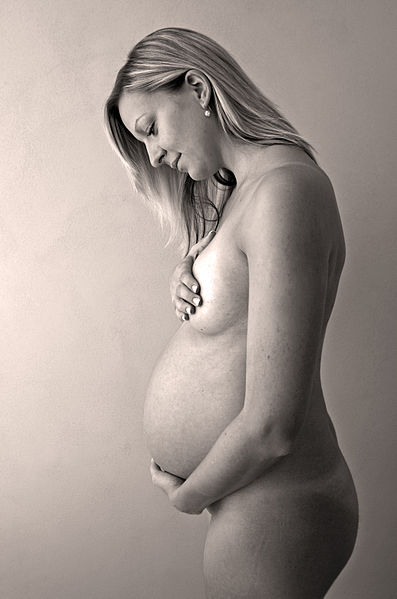 Brides who will be pregnant at the wedding will also face sizing issues. It is impossible to know how much bigger they will get as the pregnancy progresses and so they must also order a larger gown that will give them room to grow. The choice of style will also be crucial to the success of their look on the big day. Fitted dresses are clearly not a good idea and the best shape to go for is empire line which grips under the best and then falls freely. This shape will accommodate the bump and at least partially conceal it if that is what the bride wants.
Arranging the Wedding
Weddings can be hard work! They take a lot of planning and can also be stressful. As hard work and stress are not great when you are pregnant, brides should be pragmatic and accept that they may not be able to deal with everything themselves. It is a good idea to recruit the help of a trusted relative or friend who can take some of the strain when the going gets tough.
Timing
Pregnant brides are often in the position of organising their weddings at short notice. This could restrict their choice of venue and suppliers as many will be booked up well in advance. It is best to accept this situation from the outset otherwise frustration can set in. Brides must also act quickly regarding their gown. The later they leave it before starting the search the less choice they will have due to the delivery times for the dresses.
It is possible for a pregnant bride to organise a great wedding but their choice of venue, suppliers and dress may be restricted by their condition and the timings. They will probably also have to lean on friends and family to help with the arrangements. They may also find that the gifts they receive are a little different. Instead of that toaster or set of glasses they could find themselves with baby clothes and a baby carrier!
Byline
Article by Sally Stacey