Winter weddings are becoming a more popular choice as couples look for better deals for their venues. Winter dates are usually cheaper and since many couples hold both their service and reception in the same place the weather is not such as issue. A winter wedding can restrict your choice of honeymoon destination though so why not complete the winter wonderland occasion with a honeymoon on the snow?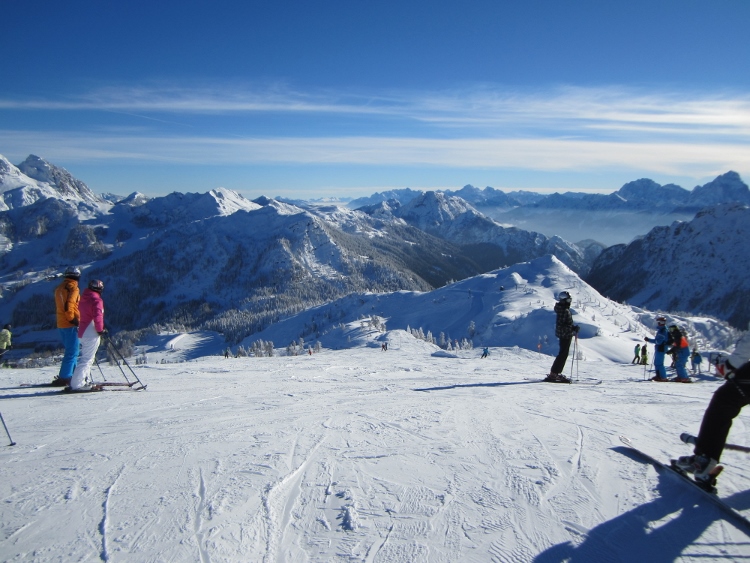 A White Honeymoon
Skiing enthusiasts won't need much encouragement to take off for the pistes after the wedding. They will be familiar with all the fun, the gorgeous scenery and the romantic atmosphere in the chalets and hotels. For those who haven't given the sport a go it will be a leap of faith but few people are disappointed when they try skiing for the first time.
Covering the Costs
A skiing holiday doesn't come cheap and so the wedding could present the perfect justification for the expense. After all, a honeymoon should be a special trip and so could be the right occasion to give snow sports a go. If you are thinking that skiing could be a great idea for you then plan ahead because accommodation gets snapped up well in advance and you are going to need a lot of new clothing and equipment.
Perfect Gifts
Your ski gear could be something for your gift list. Many couples live together and have their own homes long before the wedding and so do not require the traditional home accessories. Why not ask for your skiing gear instead as it will serve you well for several trips if you catch the bug. You could even ask for lessons on an indoor slope as these are a good idea if you are a beginner and will free up more time when you arrive on the slopes.
Weddings Abroad
If the thought of all that lovely scenery and snow is tempting you then you could even consider marrying in a mountain resort. You couldn't find a better backdrop for the occasion and there are plenty of hotels which offer great wedding packages to overseas visitors. Turn your entire event into a fabulous winter wonderland and you will create a day to remember for everybody who makes the trip.
Take Care
I should add one message of caution here. Skiing is great fun and makes for a brilliant honeymoon but accidents do happen and there is always the chance that one of you could be injured. Injuries are not generally too serious but if the thought of spending part of your honeymoon on crutches really troubles you then perhaps a more sedate holiday would be a better choice.
If you are looking for sunshine and hot weather then you will have to look beyond Europe in the winter and so things could get costly but a break in warmer climes is always a welcome escape. If you marry in winter and honeymoon in summer temperatures then you will have the best of both worlds but personally I would rather hit the pistes than the beach!
Byline
Article by Sally Stacey