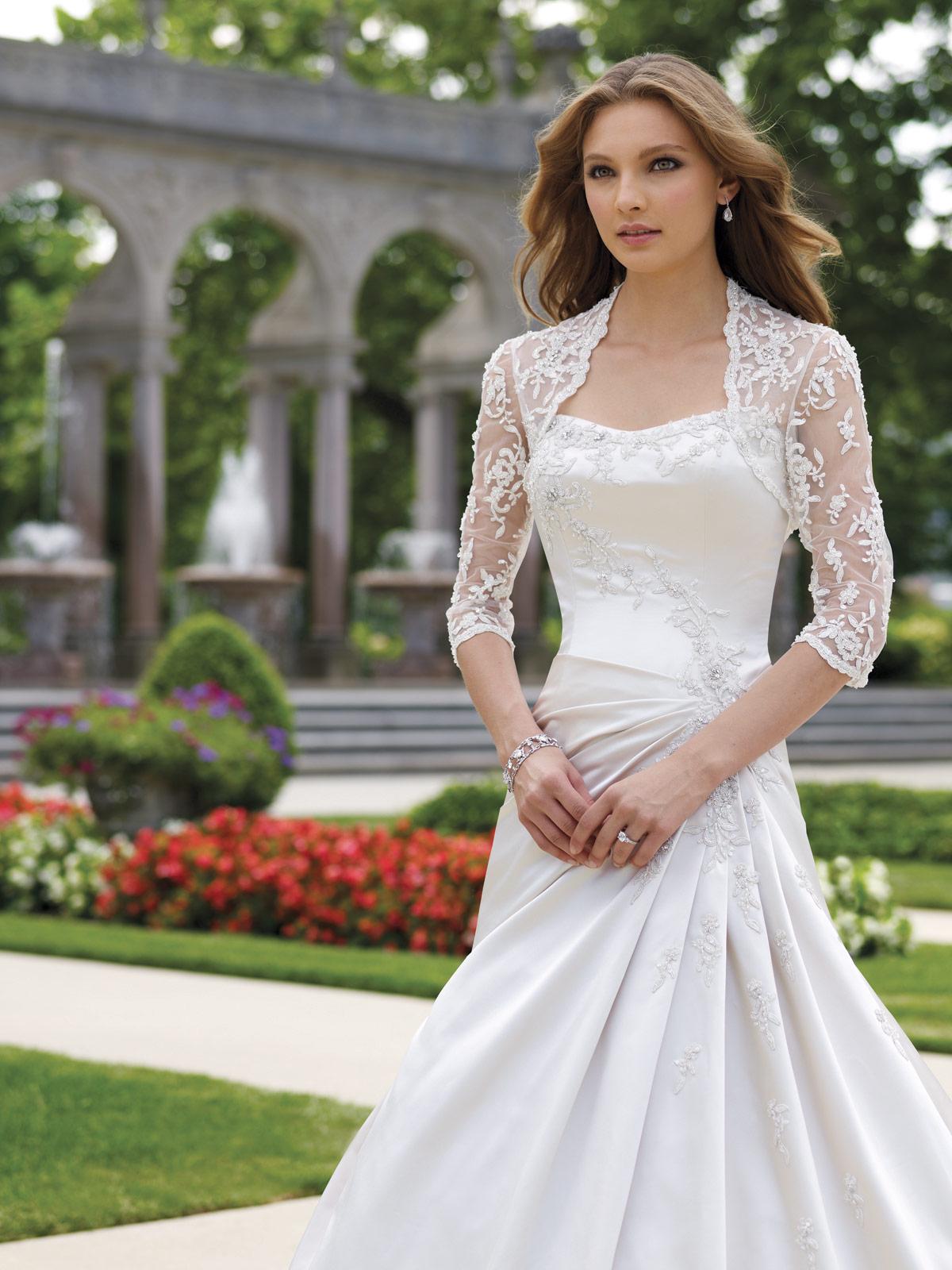 There is a wonderful selection of wedding dresses to choose from in bridal boutiques across the country but many brides still fancy having a dress specially made. This is not a decision which should be taken lightly as the gown is probably the most important garment you will ever invest in. Here are the issues to consider.
Cost
It is tempting to think that having a dress made will save you money but that isn't necessarily the case. The dresses you see in the shops and online are mainly made in the Far East where production costs are low. They are also made to a range of styles which are designed first meaning that many identical dresses are produced for each design thereby spreading the cost of the design process. If you have a dress made yourself and don't have a friend or relative prepared to do the work for free then you are going to pay heavily for the design process and the dressmaking.
Who?
To achieve a great fit and a high quality finish you need a highly skilled seamstress. A friend or relative may be able to whip up a decent summer dress on their own equipment but that doesn't mean they are up to putting together a bridal gown fit for your occasion. Corsetry is a specialist skill too and so you must find a professional to make your dress.  Always ask to see samples of the seamstress's work and seek testimonials from previous clients. It is vital that your chosen person has the appropriate skills and can deliver on time.
A good seamstress is not necessarily also a designer and pattern cutter and so you might need to get that element of the work done before approaching someone to make the gown. It is best to find someone relatively local because you may need several fittings. A lot of travelling will be expensive and take up your valuable time when you are in the middle of arranging your wedding.
Style
Looking at pictures of other people wearing dresses will tell you nothing about how a style will suit you. Before you get carried away with dreaming up your dress spend some time trying on different styles and shapes to see what kind of dress suits you best. When you know which silhouette and general style works best you can then start focussing on the finer details.
Timing
Getting a dress made can be a lengthy process. It will take many weeks to choose a style, formulate a design, source the fabrics and get the dress put together. You will probably need several fittings as well and so you need to allow months rather than weeks to complete the project. You don't need any extra stress in the run up to the big day.
Advantages
Having your dress specially made is fraught with potential issues but there are some advantages too. If you do have talented seamstress in the family then you could save some cash. If you simply cannot find the dress you want elsewhere this is the only way you are going to get it and you can be assured that your dress will be unique. For some people it is the best option but much care must be taken to avoid a disaster.
Byline
Article by Sally Stacey