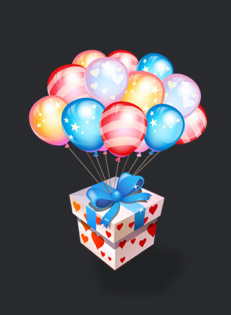 Most couples provide their guests with a gift list but if you haven't been given such information it can be hard to know what to buy the happy couple. Many guests are not in a position to spend a fortune on a significant present and may not always know what the bride and groom already own. With couples often marrying after they have lived together most will have the basic household items they need so the safest option on a limited budget is to opt for something quirky and appealing that the happy couple may not have considered.
It is worth taking a look at the websites of independent retailers selling an interesting array of accessories for the home and original gifts that you may find it hard to source on the high street.
Chickidee
Chickidee offer a lovely range of original presents to suit most tastes. Many are in the popular shabby chic style and most people would raise a smile at their amusing door mats, door stoppers and plaques for the home. Prices are very reasonable and so there are sure to be a few items of interest here. I particularly like their sign which reads "happiness is long hot bubble bath". I couldn't agree more!
Livsstil
Livsstil is a great cookware site full of interesting delights. The popularity of the Great British Bake Off has proved that there is a growing interest in home baking so if the happy couple like spending time in the kitchen you may find some items of interest on this site. Livsstil offer a funky range of kitchen accessories with some appealing and quirky shapes available individually and sets in presentation tins which would make great gifts for baking enthusiasts.
The Contemporary Home
This site is an Aladdin's cave of interesting pieces including home accessories, lighting and nauticalia. There is much to choose from here and the clearance pages currently feature some great discounts on decorative candles, lanterns and ceramics with many items on offer which would make perfect wedding gifts. They even have a little wedding sign which is great fun!
The Fine Wine Company
You really can't go wrong with a case of good wine. The happy couple can enjoy the wine over a period of time or incorporate the gift into their celebrations. This site offers a spectacular range of single bottles and cases from around the world and if the bride and groom are not wine drinkers there is a great selection of beers, ciders and spirits to choose from too. Take a case of the same wine or put together your own collection to present on the big day.
If you want to wow with your wedding gift then avoid the obvious choices and look for something different and original. There is nothing worse than turning up with the same thing as another guest so look for the gift that shows you have given the matter great thought. Your gift will be much appreciated and memorable so make yours the gift that stands out from the crowd.
Byline
Article by Sally Stacey