Your wedding day should be the best day of your life and you will want to have a pictorial record of the occasion. There are many ways to record your special day and what you choose to go for will be in large part dictated by your budget. Professionals don't come cheap and so you need to broker the right deal for you and ensure that you have engaged the right person to produce your desired results.
Professional Photography
Before engaging a photographer, do bear in mind that this person will be around you most of the day and so they need to be someone you get on with and who shares your vision of how the day will go. Meet up with a few professionals before making your choice ensure you have found the right person.
Photographers have very different personal styles so at your meetings take a good look at their previous work to see which style suits you best. Some take a lot of formally posed pictures, others prefer a reportage style snapping people unawares, others can strike a good balance between the two. You may find that some photographers' compositions are very traditional and others more advant garde so be careful to choose not only a person you feel comfortable with but one whose work appeals to you too.
Most photographers will have several packages available which will vary greatly in price. Some will include printed images, with others you will pay for each image you wish to keep at a later date. Have a think about how many pictures you will want and work on the basis that when you see them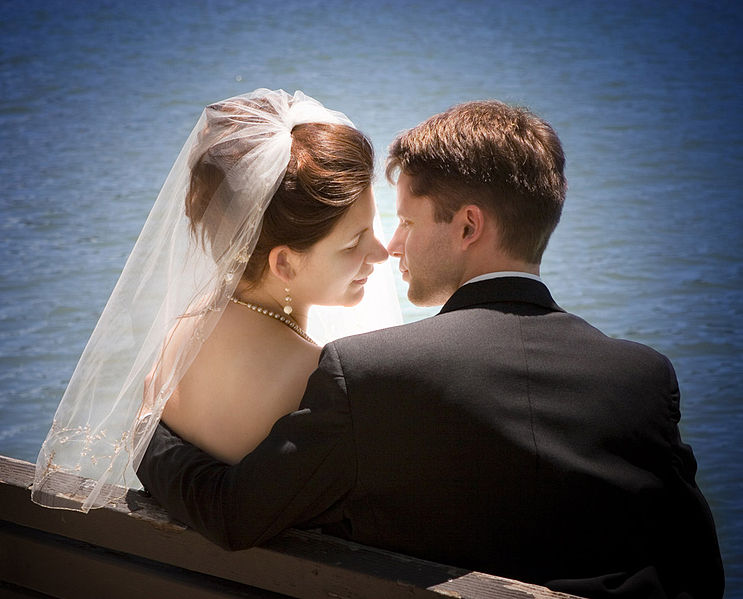 you will want more than you anticipated! Do the maths to see which package is the best deal for
you and be careful to stay within your budget. It is better to end up with a few images that you love rather than a lot that you don't so don't sacrifice quality for a cheap photographer whose work you don't really admire. There will be many people taking pictures at your wedding and so there will always be some good images to keep from their efforts too!
Photo Booths
It is possible to hire a photo booth for your wedding enabling guests to get some great pictures using amusing props and accessories. Various packages are available with most including the resulting prints and some even offer video messages for you to keep. This is a fun way to get extra pictures of your big day and to entertain your guests.
Filming
Many brides like the idea of having a film of their their wedding but this can represent a significant additional cost. If you do decide to engage a professional videographer follow the same rules as when choosing a photographer and make your selection based on how you get on with the people and the quality of their work. If a professional is beyond your budget then ask a couple of friends and relatives to take some footage for you. It may not be quite as polished but you never know, you may have a budding film director in the family!
Art
The guests at your wedding need to be entertained throughout the day and many would appreciate a souvenir of the occasion. One way you can amuse your guests and present them with a nice gift is to engage an artist or caricaturist to draw pictures of them during the reception. Naturally there is a cost involved but this can be money well spent. You might also consider having an artist at the wedding to paint you a wonderful souvenir of the day. Look online for local artists whose style you enjoy and speak to them about the possibilities. You may not end up with Sally Stacey