Every year Pantone, renowned worldwide authority on colour, designate a particular shade as colour of the year. Whilst rarely launching a dominant new trend, their choice does often inspire designers in their colour choices for fashion, jewellery, watches and interiors.  The colour of the year for 2013 has been announced as emerald green, a bright and striking shade which compliments most skin tones and fits with both a modern and vintage theme thus making it an excellent shade to bring into your wedding.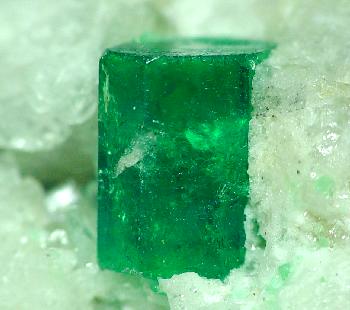 There are many ways in which a particular shade can be incorporated into your colour scheme and overall theme. Large splashes of colour or carefully chosen accents both work well and Emerald is the perfect partner for striking purples, gold, silver and ivory.
Bridesmaids
The most obvious way to use the power of colour at your wedding is with the bridesmaids' dresses. Choose a single colour for the dresses for a classic look but if you feel more daring use contrasting colours chosen to suit each attendant or dress the girls in ivory with gorgeous emerald sashes for a clean and simple look with just a dash of colour.
Accessories
Both you and your bridesmaids can add interest to your outfits by using coloured accessories on the big day. Emerald shoes, handbags, wraps and jackets all work superbly and look striking in the photographs which will be your lasting reminder of the day.
Jewellery
With emerald becoming colour of the year you can expect to find a wonderful selection of beautiful jewellery on offer featuring this striking shade.  If you love your precious gems why not wear emeralds on your special day? Emeralds are making a comeback in bracelets, earrings and other pieces for women with some wonderful designs on offer which are perfect for weddings but can be used again and again in the future. If you are opting for costume jewellery you will also be spoilt for choice and a pretty necklace would make the perfect gift for your bridesmaids.
The Reception
Emerald is a very strong colour and so is best used as an accent at your reception rather than as a dominant colour. The bows on your chairs, balloons and napkins are wonderful in emerald and will be quite enough on their own. These features will be complimented by the foliage in any floral displays you may have to bring green into your wedding without overpowering the room. If you are marrying in Scotland or Ireland then emerald may well be the perfect choice to please everyone and to match those beautiful tartans.
Byline
Article by wedding professional Sally Stacey