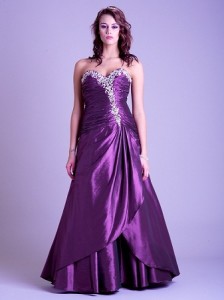 Last year it was all about purple with a massive proportion of brides opting for this colour as the theme for their weddings. Vibrant Cadbury's purple was by far the most popular choice for 2012 and is still a top pick for 2013 but other colours are coming to the fore. This year should have been all about emerald green as it was chosen by Pantone as the colour of the year and has therefore had a strong presence in fashion and jewellery designs recently but there is little sign of brides looking to this colour for inspiration. Salmon, coral and mint green might also have been predicted to be big this summer as the high street fashion collections heavily feature these colours but there is little evidence of a rush to these shades either.
Most Popular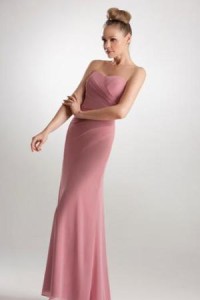 This year it is all about pink, sage greens and dark red with a marked return to more muted shades and vintage looks. There doesn't seem to be a clear reason why these colours have come to the fore other than the strong presence of vintage lace styles amongst the latest bridal gowns. The rising popularity of lace appears to have put an end to the bold and striking colour choices of last year in favour of something more subtle.
More brides are mixing colours and styles for their bridesmaids too, having different dresses in the same colour or the same style in more than one colour, with the most popular combination being sage green with pastel pinks. Choosing different colours and styles does give the bride a better chance of pleasing all of her maids and finding dresses which suit them all well. It is always difficult to find a single dress/colour combination which looks equally flattering on several girls with vastly different shapes and skin tones. I think we will see more mix and match elements in the future as there is also a growing trend for bridesmaids to pay for their own outfits and it is a bit tough to ask a girl to pay for a dress but to have no choice about what it looks like!
Fabrics
If last year was all about taffeta in order to emphasise the bold colour choices then this year there has been a noticeable turn towards floaty chiffon. This fabric perfectly complements the muted tones of the colour choices for bridesmaids and also the vintage lace look of so many of the bridal gowns. Chiffon is definitely the fabric of 2013.
Accessories
There was a time when jewellery and accessories for bridesmaids were a bit of an afterthought but these days there is a growing interest in completing the bridesmaids' look with appealing extras like necklaces, bracelets, handbags and wraps. The emphasis is very much on items which the girls can use again and so pieces which are not overtly for weddings are very popular. Silver coloured jewellery is always a great pick as can be worn with pretty much anything but coloured stones to match the dresses are also frequently chosen with high quality costume jewellery like Estella Bartlett necklaces, which can be found here, being perfect for the job.
Byline
Article by Sally Stacey, proprietor of Just Weddings