Some couples who are looking to do something different for their wedding opt for a fancy dress affair. We have all heard the stories of Star Wars and Star Trek themed weddings but in truth such occasions are quite rare. Fancy dress does often make an appearance at hen nights, however, when fun with the girls can provide a great occasion to dress up.
Saucy Looks
Most girls want to look distinctly different for their hen night. It is a once in a lifetime event (hopefully!) If you are looking for some amusing and saucy costumes for your hen night then Leg Avenue costumes cover a fabulous range of outfits and themes at prices that won't break the bank. This Californian company started out by selling lingerie and frankly that legacy is still evident in its outfits and accessories which are often quite saucy! In addition to a wide variety of costumes, Leg Avenue also offer a collection of sexy stockings, lingerie and footwear to team with their outfits for a look that will get both the bride and her friends noticed on their night out.
Something for Everyone
Many of the costumes may be a little saucy but they are designed to flatter the female form and are available in sizes to suit all figures. Whether you fancy parading as a French maid, a pirate wench or a sexy witch there is sure to be the right outfit to suit your event and the girls will have great fun choosing their attire and hitting the town in style!
Memorable Looks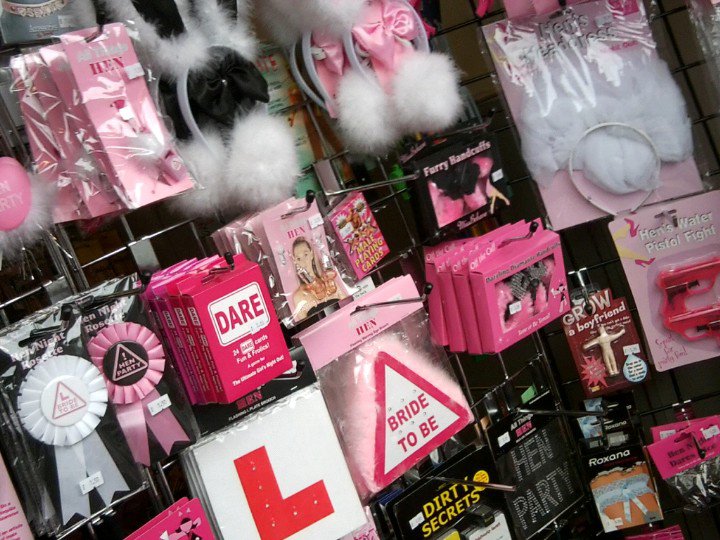 In truth far too many hen parties are to be seen sporting the traditional veil and L plates and so it is a good idea to do something a little more original if you really want to stand out from the crowd.  A party of sexy nurses, dirty cops or saucy sailors will definitely make a statement not to mention producing some great photos to remember the occasion by. These are also costumes which all the girls will be able to use again in the future for other parties and so are better investments than something overtly bridal.
Choices
Not everyone will embrace the sexy outfits so if these costumes are a step too far for any of the girls then they could always wear a slightly more modest ensemble with a similar theme. Fancy dress is now big business and so there is plenty to choose from whatever theme you decide to go for. It is nice if everyone is prepared to play along but if any of the girls are uncomfortable with the idea then be flexible and let them wear their usual clothes if that is what it takes to help them enjoy the event. No wedding plans will please everyone all of the time and so compromise is inevitable every step of the way. It might be OK to insist that your bridesmaids wear a certain colour on the big day but possibly not that they hit the high street dressed as a naughty nurse!
Byline
Article by Sally Stacey