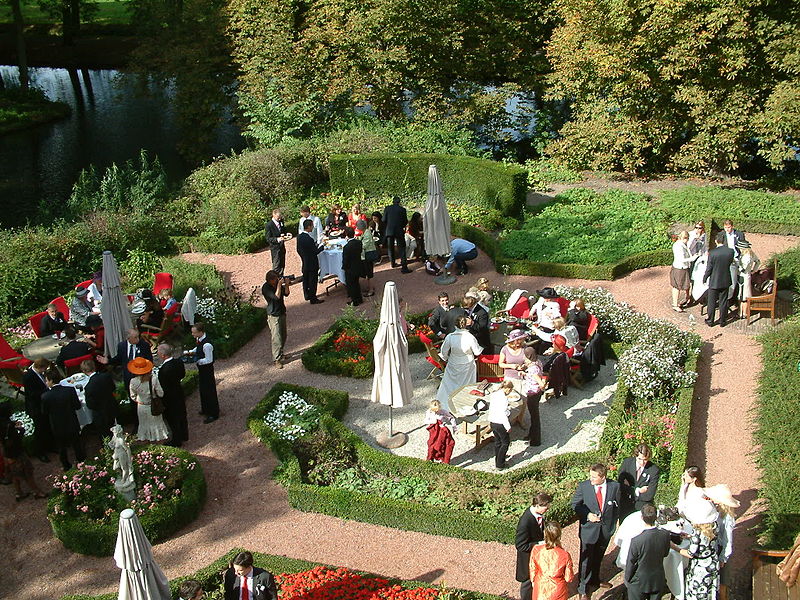 There is probably no occasion more likely to produce plaintive cries of "I don't know what to wear" than a wedding. Apart from worrying if your bum looks too big in something there are a myriad of other concerns to consider as weddings can vary from a casual affair at the local registry office to a full blown event that would rival the Oscars. Nobody wants to look out of place at a wedding but it is not always easy to choose an outfit as often the only information you have to hand is the invitation which may not tell you much at all!
Detective Work
Some couples will provide details of the dress code or have a particular colour theme that they want you to adhere to. If that is the case then your decision is much more straightforward but if there is no information to hand the safest bet is to turn detective and investigate the matter further. You can garner your best clues from the invite itself. What is the venue like? Is it very smart and formal or is it the local town hall? If the reception is at the Ritz then a posh frock and your Jimmy Choos are in order but if you are going to a farm then sequins and stilettos are going to look ridiculously out of place.
The Bridesmaids
It is also a good idea to talk to the other guests, especially those close the bride. See if you can discover what colours the bridesmaids are wearing. It is a good idea to avoid looking to similar to the attendants or you will confuse the photographer and if you are likely to be photographed with the wedding party avoid anything which will clash. Talking to the other guests can also prevent you from turning up wearing the same dress as someone else. It is very disheartening to settle on a beautiful Adini dress or chiffon number from coast only to find one of your friends has made the same decision. White, ivory and red are always risky colour choices as you could end up looking similar to the bride. These days black is perfectly acceptable at weddings but is best reserved for winter and evening affairs and that brings me to another issue – the weather.
Weather
It can be difficult to know what sort of weather conditions you will encounter especially if you are planning ahead and so it is always a good idea to make sure that whatever outfit you choose you have a suitable coat to go with it. Even the height of summer can see torrential downpours and you don't want to arrive at the reception like a drowned rat. Weddings where the ceremony and the reception are in the same place are much easier to plan for but remember that whatever the venue you will probably have to go outside at some stage for the dreaded photographs.
Best Guess
If no information about the event is available then you will have to go with a best guess on what to wear. Take the middle line on formality and wear a smart day dress with some nice accessories. Always invest in something that you will wear again especially if you are encountering one of those periods when everyone you know seems to be getting married. Times like these can get expensive with all those new outfits so you need to know you are going to get your money's worth out of them. Whatever you choose do try not to become the centre of attention as that role belongs to the bride so avoid anything too revealing or avant garde and settle for smart but understated.
Article by Sally Stacey